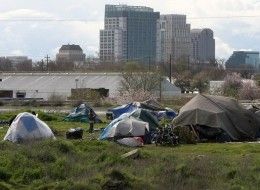 From the Huffington Post in the U. S.
There are reports of tent cities popping up across the country as unemployment rises in a worsening economy. The biggest and highest-profile shantytown is in Sacramento, where hundreds of newly-homeless tent residents are cooking soup in old coffee cans.
Sacramento's KCRA reported this week that city officials plan to shut the tent city down.
No further comment needed.